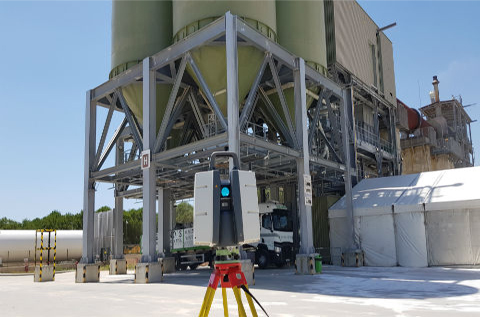 Gestopo Consulting, S.L. has consolidated in the industry by its extensive experience in the sector.
We have a framework agreement with Cepsa, a leading Spanish global energy company, as surveying providers in the San Roque and La Rábida centers. We have all the necessary documentation to access their facilities.
We use the most advanced technology such as laser scanning in order to adapt to the industry sector that is constantly evolving. We execute the job from the point cloud capture and its further processing.
Surveying for industrial sites requires a very precise methodology. Gestopo Consulting S.L has the highest precision instruments and always uses the appropriate surveying methods for each project.